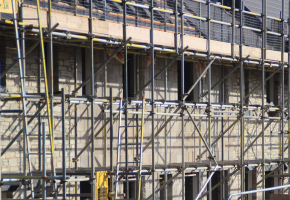 Last month the government's much-heralded housing White Paper was launched in parliament by Secretary of State Sajid Javid who, while in TV studios the weekend before, had promised radical changes to government policy.
What he subsequently revealed was considered by many people in the industry not to be the sweeping changes that had been expected, or much of a switch of government focus to renting.
Although there were interesting ideas and proposals introduced, much of the White Paper covered old ground and, we think, recycled existing proposals as 'new'. If you were being charitable, perhaps you'd call them refinements.
Here is our summary of the initiatives revealed within the White Paper plus some of our thoughts on what it will mean for consumers.
Three-year tenancy agreements
Javid intends to make longer tenancies agreements of up to three years 'available' to those who want them, alongside the current six-month rolling tenancies most agents offer. These are designed primarily to stimulate investment in the Build to Rent sector and encourage families to use this kind of rental property.
More Build to Rent
The government wants to change planning laws so councils can allow more Build to Rent developments, and increase the number of more secure, long-term tenancies available within the market. It's a great idea but the Build to Rent market is at a very early stage in the UK, and although schemes are coming on stream, it's going to take a while to get going.
Repayment on starter homes
There is some encouraging news on Starter Homes, with repayments now allowed over 15 years not five. But with a combined income of £80,000 required for anyone looking for a starter home in London, this still seems an unobtainable goal for many.
The letting fees ban will still happen
As previously confirmed the government is to consult on a total ban on fees charged to tenants by landlords or letting agents, although it's unlikely to come in until 2018. This might have some positive effect on renters' willingness and ability to move house.
Clamp down on rogue landlords
Javid re-iterated the government's desire to clamp down on rogue landlords, and enable councils to fine them more easily. Mandatory electrical safety checks for properties will be introduced, as will more strict client money protection rules.
Get councils to plan better
The government think some councils are poor or reluctant to tackle the housing crisis, so councils are to be forced to come up with a 'realistic' plan every five years. Although councils are encouraged to build on brownfield sites, there is a lack of clarity on the policy regarding greenfield, and indeed green-belt, land.
Speed up house building
Javid wants councils to speed up the house building process by using their existing power to cut the time it takes to build homes from three to two years. Yet with fewer than half of all planning applications actually getting to build-stage, more radical thinking is needed here.
Get more small builders involved
The government is to make £3 billion available to help support smaller builders and therefore diversify the market. 60% of new homes in the UK are built by the largest ten construction firms.
Reform leasehold
Some builders have recently begun offering houses for sale as leasehold, and then sell on their freeholds which can lead to higher ground rents. The government is to consult on what to do about this.
AND IN OUR VIEW...
These are all ideas of course and that's the role of a White Paper. The government now intends to complete a vigorous round of industry consultations on these ideas.
In our view if we are to find solutions to the growing proportion of the young and/or poor who cannot afford to get on the housing ladder yet are also stuck in rising rents, there needs to be some thinking which is a good deal more radical than this.