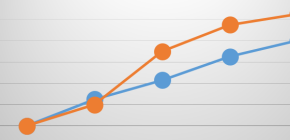 The growth in wealth of property investors outperformed the average entrant in The Sunday Times Rich List 2016.
Brothers and property tycoons David and Simon Reuben headed up the list of the UK's wealthiest people after seeing their net worth rise by 35% to £13.1bn.
Of the 1000 people on this year's List with property among their investment, 61% saw their wealth increase, with just 12%% of property investors seeing their wealth fall during the year.
Clive Pearce, partner of Clive Pearce Property, said that "once again we see those investing in property seeing a steady increase in their wealth compared to other forms of asset – whether that is as a property to occupy, or a property to rent out".